Mountain Caterpillar
MORITZ
Remote-controlled caterpillar Moritz in year-round use
The remote-controlled Moritz caterpillar is your perfect companion all year round thanks to its flexibility in use. Regardless of whether it is used in forestry, landscape maintenance or by municipalities. With 50 or 75 hp, Moritz has become even more powerful and that with consistently low ground pressure.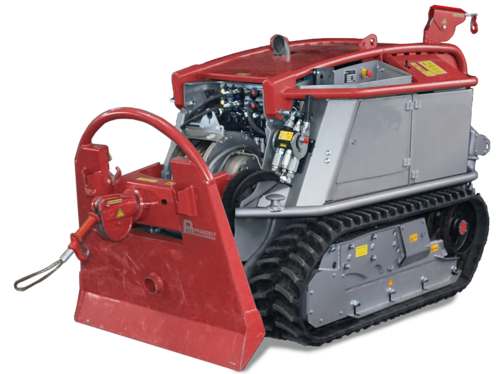 Undercarriage
The chassis on the crawler vehicle can be hydraulically widened by 400 mm and can therefore also be used safely on slopes. The large chassis and the low weight of the caterpillar enable a minimal ground pressure of only 0.30 kg / cm².
Maneuvering and working is therefore also unproblematic on wet surfaces. A slope angle of 45 ° at the front and rear enables great climbing ability and uncomplicated driving into the terrain from a road.
The large ground clearance of 300 mm allows obstacles to be driven over. A closed floor pan prevents damage when used off-road.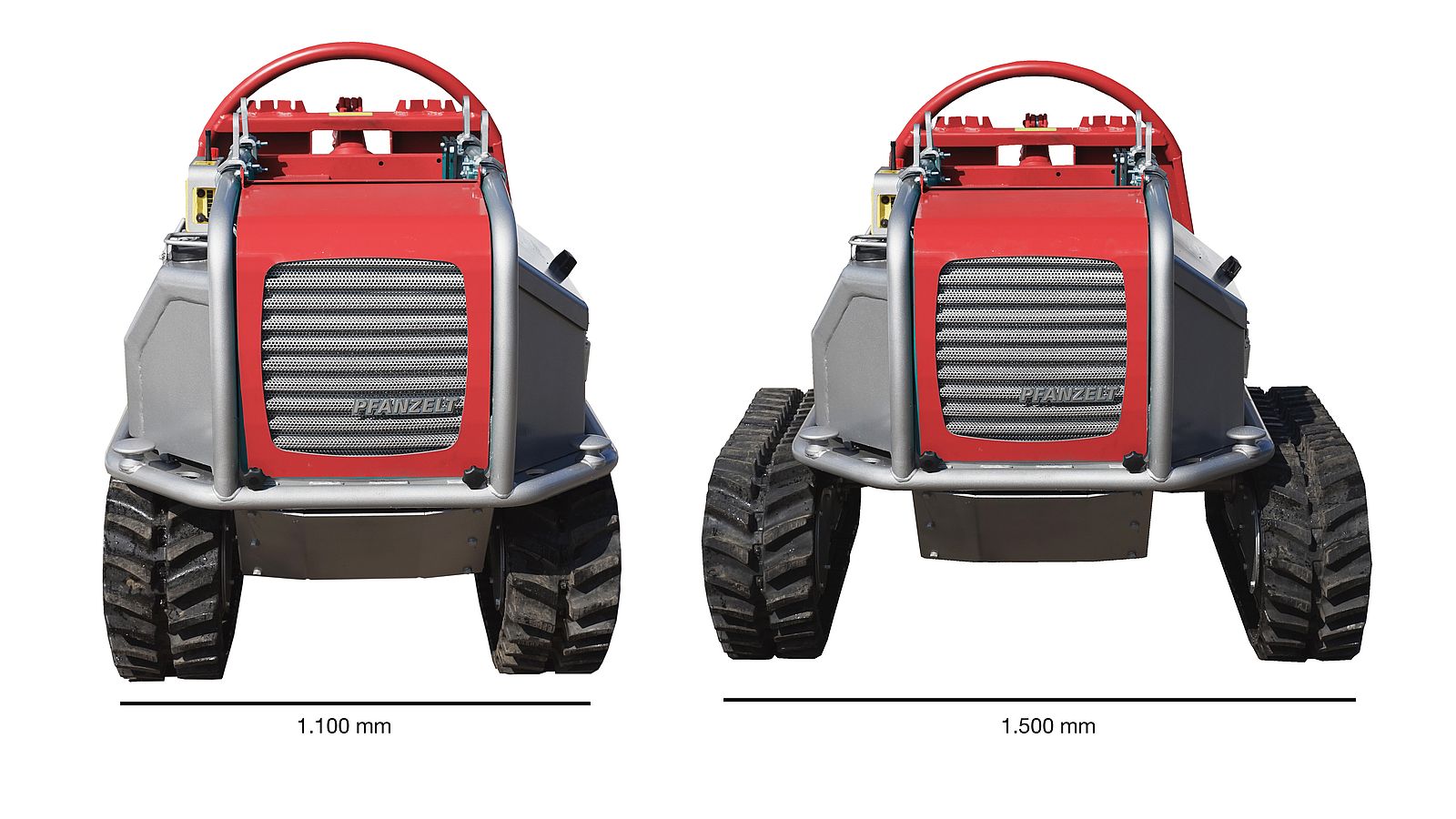 Radio control
The entire vehicle and the cable winch can be radio-controlled via an ergonomic control unit. In addition to the drive and cable winch drive, this also allows the cable speed or the motor speed to be adjusted. If the vehicle is not required, stop and start the engine completely retractable via the radio control.
Powerful rescue and mountain winch
Light and easy to transport
Multifunctional use
In addition to the model, which has a permanently installed rescue and recovery winch, a multifunctional radio-controlled Moritz off-road carrier vehicle is also available. [Nbsp]
You can dismantle the cable winch in just a few steps using a quick-change system. [Nbsp] The vehicle can then pick up tools using the three-point hitch (Cat. 1).
Tools for flexible use:
Forest mulchers with swinging Y-flails (optionally with hydraulic front flap and hydraulic side shift)
Forest milling machine with standing tools, hydraulic front flap and hold-down device (optionally with hydraulic side shift)
Sowing strip milling machine
Additional standard devices can be attached to the Moritz via the three-point hitch Cat. 1.
Auxiliary winch
For use on steep slopes, the Moritz forest crawler can be equipped with an auxiliary winch that can be used 360 °.
The auxiliary cable winch can be used in two positions depending on the application. The conversion takes place in a very short time without tools. In the upper position, the cable winch can be used in any direction. If only securing or driving support is required in one direction, the lower mounting position can also be used.
< zurück