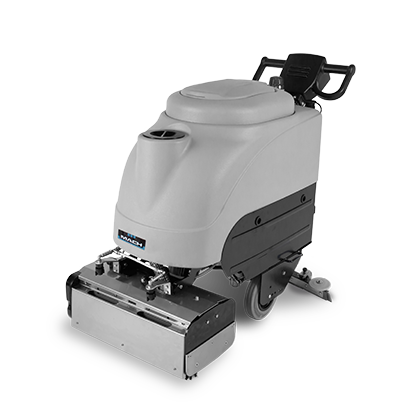 Escalator and moving sidewalks cleaner
EC520 is the new MACH cleaning machine dedicated to the cleaning of escalators and moving sidewalks.
Even more efficient and easier to operate, it replaced the previous EC510 as of September 2018. Improved functions, at the same price.
The EC520 cleans escalators and moving walkways using both a dry and wet cleaning cycle. It is ideal for both everyday cleaning and to remove engrained dirt and heavier marks.
The revolutionary double brush system guarantees results and once in position, the EC520 works automatically, leaving the operator free to dedicate their time to other tasks.
The new stainless-steel vacuum chamber, furthermore maximizes pick up of water, leaving the steps clean and dry.
The new solution and recovery tanks, with greater capacity, provide more cleaning time, reducing the need to stop and refill during operation and eliminating associated downtime.
The EC520 cleans escalators and moving-walkways, of any brand, with a width of 51cm or greater. It isn't necessary to stop the escalator to clean with the EC520, and a cleaning cycle is completed in a matter of minutes.
Edge2Edge® technology guarantees perfect cleaning even at the edges of the steps. The brush deck, which rotates 180 degrees, is fitted with thin spacers, allowing it to be placed in direct contact with the escalator's side panel.
Despite the multiple functions and high performance offered by the EC520, it remains a compact machine, making it easy to transport on its wheels and to be lifted via the pull-out handles.
APPLICATIONS:
Commercial centers, multistory car parks, subway systems, stations, airports, casinos, hotels and resorts, public and private buildings, supermarkets, theme parts, cruise ships, museums…
SURFACES
Escalators, moving sidewalks, moving walk ways, moving sidewalks, horizontal escalators, and small floor areas.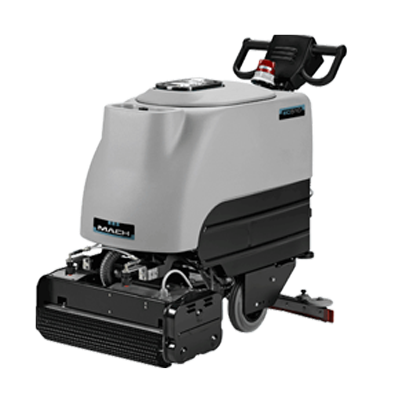 EC510
The easy way to revive escalators
The revolutionary EC510 is changing everything. Effortlessly clean escalators and moving walkways in under one hour, using both a dry sweep and wet scrub cycle to effectively remove even the toughest debris. Innovative and competitively priced, it will blow your mind and not your budget.
The new way to clean escalators.
The EC510 is a professional escalator cleaner designed to effortlessly clean any brand, size or style of escalator and moving walkway, in under one hour. Work in dry sweep and wet scrub modes, deeply scrubbing and drying steps while the escalator is moving.
The unique dual brush system aggressively lifts and removes grease, stones, spillages and trodden in dirt, while a powerful vacuum ensures full water and debris pick up, leaving the escalator perfectly clean and ready for use. The EC510 is ideal for the restoration of neglected escalators and regular maintenance cleaning.
The machine is safe and easy to use, with simple one-touch controls and once set-up it can work independently, leaving the operator free to continue with other work. The EC510 is ergonomically designed for full operator comfort and its compact design makes it incredibly easy to transport.
An unclean escalator detracts from building aesthetics, affects customer opinion and is susceptible to damage, resulting in maintenance, escalator downtime and additional cost. Regularly cleaning escalators will extend working lifetime whilst adding value to your business. Do it with the EC510, the machine that's revolutionizing escalator cleaning.
Please note:
As of September 2018 the EC510 has been replaced by the new escalator cleaner EC520.
FIELDS OF APPLICATION
Shopping malls, retail stores, subways, train stations, airports, casinos, hotels & resorts, office buildings.
SUITABLE CLEANING SURFACES
Escalator, travelator and hard floor areas.
< back